Seamless Athlete Testing & Data Management
"I've tried almost every timing gate on the market, and it's clear that VALD SmartSpeed Timing Gates set themselves at the top. We use our VALD Timing Gates with our youth, college, and professional athletes. The automatic integration with our existing data hub saves our team time with accurate data management. The SmartSpeed Timing Gates allow us to test athletes frequently and effectively, even with large groups."
SmartSpeed Timing Gates
At Spellman Performance we use VALD SmartSpeed Timing Gates on a weekly basis to measure acceleration, velocity, and more. Everything is integrated with our existing data hub.
This allows us to see how much our athletes are improving week over week without worrying about inefficiencies or errors from manual data entry.
Trusted by...
4000
+
Organizations Worldwide
SmartSpeed Timing Gate Features
The smartest and easiest-to-use timing gates on the market.
Seamless API Integration
The data we collect from VALD SmartSpeed Timing Gates feeds directly into our existing data hub. This eliminates the need for manual data entry and allows us to test athletes frequently without the headache.
360 Degree Display
The only timing gate available with an inbuilt, 360° wrap-around LED display. See your athletes' names, split times, results and even battery status at a glance, on any gate.
Rechargeable Battery Packs
To ensure you never run out of charge during long or back-to-back testing sessions, SmartSpeed Plus comes with replaceable and rechargeable battery packs and a four-battery fast-charging dock. You no longer need to pack your gate up to charge them.
Mobile Friendly
The SmartSpeed Plus app allows us to view live results and manage our queue of athletes on testing days. It also allows us to manage our gates, check battery life, keeping us on the field during our sessions.
Other Vald Products
VALD Performance has an entire suite of performance products including the NordBord.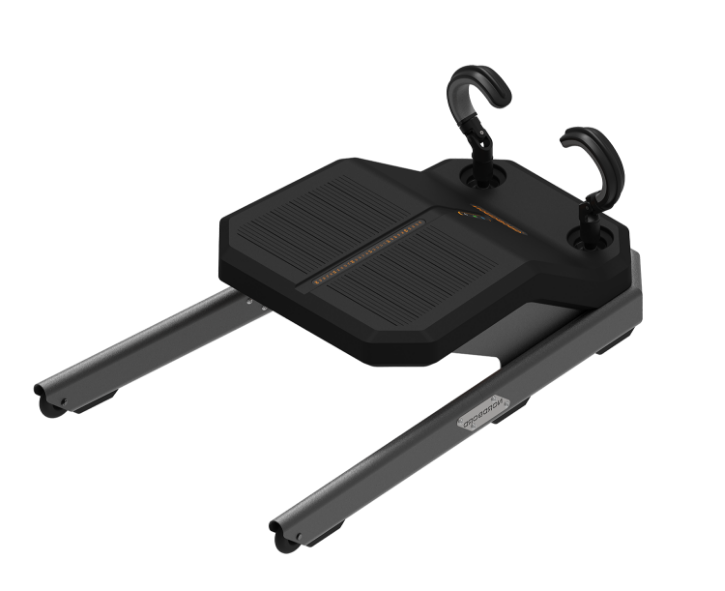 Combining advanced sensors, real-time data visualization and cloud analytics, the NordBord accurately measures, monitors, and trains an individual's hamstring strength and imbalance.
NordBord
Frequently Asked Questions
How much do SmartSpeed Timing Gates cost?
The cost depends on a variety of factors such as what you're using the timing gates for, how big your organization is, and the level of your athletes. Fill out the form on this page to get connected with a member of the VALD team to get your custom quote.
Are SmartSpeed Timing Gates necessary to test my athletes?
If you want accurate data points, using timing gates is important. Using a stop watch or manually timing athletes can be done but the accuracy of the data could be skewed. We highly recommend the investment in the SmartSpeed Timing Gates. We believe the investment pays for itself when showing athletes, parents, and other coaches accurate improvements and comprehensive data assessments that can be created after implementing the SmartSpeed Timing Gates into your program.
I've never used timing gates, are they easy to set up & implement?
If you've never used timing gates before, the SmartSpeed Timing Gates are a great place to start. Our entire staff was able to operate them from day 1. They are very user-friendly and the mobile app allows you to easily track each of your gates as well as test your athletes efficiently. Vald Performance also has dozens of resources to help you get set up and started so you're never truly on your own.